Growth hacking agency




built for consumer electronic brands
Behind every success,
there is a story.
So sample believes that game-changer products should receive tailor-made marketing campaigns.
Thanks to its team of experts in digital and off-line marketing, So sample builds data-driven campaigns based to highlight the uniqueness of your brand.
From A to Z, we create and optimize
smart marketing campaigns for ambitious brands
Smarthome Healthtech Smartkids IOT Multimedia Video games Outdoor Mobility Accessories
In-depth market research audit to identify the brand leverage, benchmark, and competitors.
So sample makes your product available across the top leading marketplaces and boosts your performance with +15 different acquisition techniques.
With the right acquisition pipe So sample scales your online/offline presence. Your metrics and KPIs are also pushed to our retail network to get business opportunities.
More than 1.000 stores are ready to welcome you.
With high-quality local content, ambassadors program, and creative marketing, you will get to build, and grow a loyal community of consumers.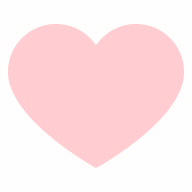 Leads automation & data from the European market
We support your growth by activating up to 15 acquisitions pipe to deliver datas and performance.
It's time to grow your business with data-driven decisions.
We analyze and update our operational growth hacking strategy every 14 days on every acquisition pipeline. This leads to a constant optimization to reach a better TACOS (cost/turnover) ratio.
Sell your product on the main marketplaces online with optimisation stores and smart partnership.
In order to scale and optimize your investment, we manage your ads budget on many acquisition pipe.
Trust and storytelling by video, Live show, articles
and smart content on social network/marketplaces.
As a performance centric & creative agency, we customize each campaign to build the best story for a long term vision.
A customize customer support, 48h delivery and stockage area in France to support your first performance.
Connection with with key decision makers from distribution, media and retail eco-system by data and performance.
Test & learn program to identify your best acquisition pipe online with recurrent data.
Start selling your product in Europe with a local team without high cost and time to build a strong brand image.
Together, let's turn your
ideas into success.
Our team is made up of 15 technology enthusiasts, who have built a unique value proposition serving innovating entrepreneurs and brands, all over the world.
Marketplace & retail partners
We are proud to market and boost our brands
in main European places
We have helped many companies achieve their goals!
Below are some of our clients: